Here's everything Sony PlayStation announced at CES 2023
Image: Sony
Sony's CES 2023 showcase delivered a sneak peek at the upcoming Gran Turismo movie and the reveal of a new PS5 kit called 'Project Leonardo'. 
Sony's press conference at this week's CES 2023 tech event saw multiple reveals and surprises - one of which was the announcement of Project Leonardo, an all-new accessibility controller kit now in development for the PlayStation 5. We also got new updates on the upcoming Gran Turismo movie adaptation and PlayStation VR2 console. Here's everything Sony announced:
Project Leonardo
It's safe to say that no one was expecting new hardware from Sony's PlayStation department this soon, but Project Leonardo proved us wrong. This is an accessibility controller kit built to, "remove barriers to gaming and help players with disabilities play more easily, more comfortably, and for longer periods on PS5." 
The end result is a highly customisable controller that will be easier to use for players with disabilities as opposed to the regular DualSense controller, seeing as its components are swappable, and multiple analog stick caps and buttons in different shapes and sizes are included. Essentially, players will be able to build a controller that feels comfortable to use based on their strength, range of motion and physical needs. It's a pretty cool step forward in accessibility for Sony, along with all the new options the publisher is already including in its recent first-party games. 
Gran Turismo movie
Just as Sony popped up at CES 2022 to show off a new look at the Uncharted movie, the company showed up again this year to preview its upcoming live-action Gran Turismo movie. The film will hit theaters this August, starring Archie Madekwe, Orlando Bloom and David Harbour. Its story is based on the true tale of Jann Mardenborough, a teenage Gran Turismo player whose gaming skills led him to win a series of racing competitions and eventually become a professional race car driver in his own right. 
Neil Blomkamp is directing the movie, and the early preview above looks promising. There's a solid cast here, and lots of flashy camerawork to mimic the high-octane racing action of the games. 
Gran Turismo 7 and Beat Saber are coming to the PSVR 2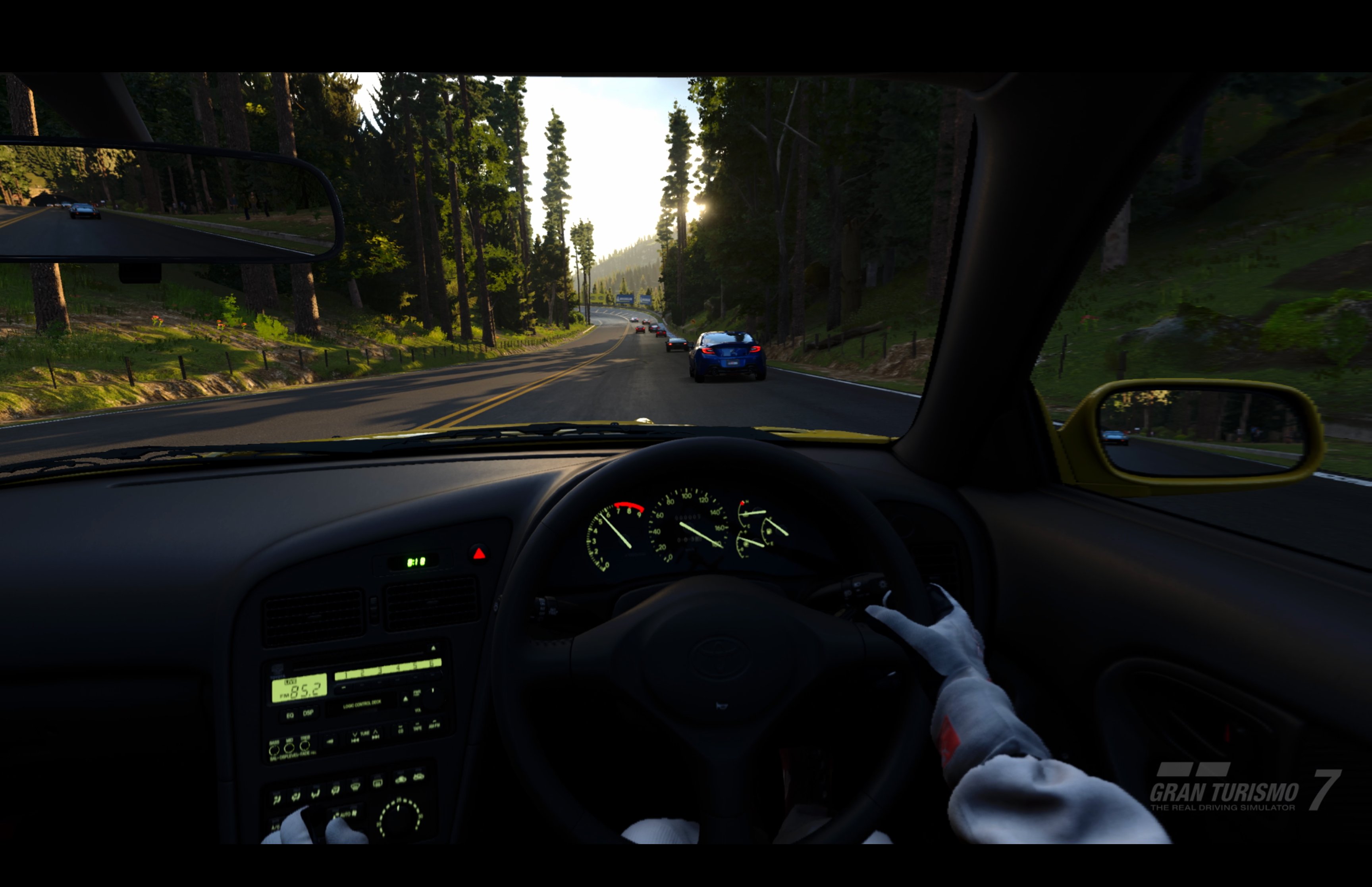 The PlayStation VR2 is launching next month, and Sony has announced that Gran Turismo 7 will get new VR features when it hits shelves worldwide. The VR features will be available via a free upgrade for anyone who owns the game. Beat Saber is also coming to the PSVR2, but we didn't get a firm release date on its arrival at the event. In related news, PlayStation head Jim Ryan also announced that the PlayStation 5 has officially sold 30 million units, and the console's shortage is finally at an end. 
He said, "Everyone who wants a PS5 should have a much easier time finding one at retailers globally, starting from this point forward." That means you might actually be able to walk into a store sometime this month and see a physical PS5 box sitting on the shelf. It only took three years, but it's finally happening!